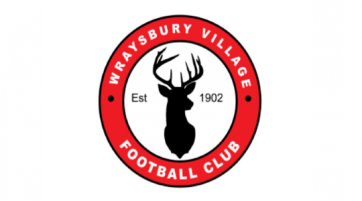 Wraysbury in a Galaxy Far Far Away
STAGS 9 – 0 LANGLEY GALAXY – 13/10/2018
Report by Ross Clark
For our first home league game of the season which saw the visit of Langley Galaxy we lined up in the traditional 4 2 3 1 formation with the starting line up as follows;
Randall, Hopkins, Formisano, Williams, Guy, Mallard, White (c), Bermingham, Hewitt, Woodley and Pikulak. With the substitutes bench Stock, Antalika, Quelch, Hill and Dewhurst.
In what was a beautiful day for our opening home fixture the match started in a cagey first 5 minutes with both teams trading possession settling into the game. However, this was not to last as after 7 minutes Lewis Hewitt opened the scoring after a corner was cleverly knocked into his path by White, he smashed high above the keeper for 1 – 0. It was soon 2, with Lewis Hewitt starting the game in fine form against his old club. Bermingham got free down the right-hand side and whipped across a brilliant cross with Hewitt volleying low past the keeper. Langley were rattled at the double set back and it soon got worse for the visitors. Scott Hopkins received the ball 25 yards out or so from goal from Bermingham before unleashing a piledriver of a shot into the far corner for 3 – 0. What an opening 18 minutes this had been for Wraysbury!
In an early setback, in his first game back since the opening weekend, Kieran Guy was forced off with a reoccurrence of his hamstring injury with Antalika replacing him. This the only set back in the 1st quarter of the match. The substitution didn't slow the Stags down however with another corner being attacked in numbers and Formisano powering a header at goal which was parried away and White not quite connecting with the rebound. Just a few moments later after a turnover in Midfield, Pikulak was sent through on goal from a defensive mix and was denied by a smart stop by the keeper, from the resulting corner Mallard poked a volley just wide. At the other end, Langley had there first big moment in the match when a corner was only half cleared before the ball fell to an attacker 15 yards out which was smartly stopped at point blank range by Randall in the Stags goal. Wraysbury responded to this with Bermingham firing just over from the edge of the box. The 4th goal of the game arrived after 35 minutes with Randall springing a counter attack to Hewtitt who beat his man easily and delivering over to Pikulak to apply the finishing touch. Just before half time Wraysbury got our 5th with another corner causing Galaxy problems, this time Williams met the ball and powered it in with a fine header. This ended the action for half time with Wraysbury 5 goals to the good.
The 2nd half started just as the 1st finished with a Stags goal, Hewitt was cynically chopped down, Bermingham floated across a brilliant free kick which Pikulak tracked and volleyed home. Wraysbury then opted to freshen things up with Hill and Dewhurst replacing Mallard and Woodley. Dewhursts impact was almost immediate with a great counter attack being cut back to Pikulak for his hattrick, who couldn't finish on the run. It was practically one-way traffic now with another Formisano header well saved from the increasingly busy Galaxy keeper. This led to another set of changes with Quelch replacing Hopkins at left back and Dan Stock coming on for Williams. This led to Hill moving into Centre back, Dewhurst into midfield, Stock into Right back and freeing Antalika further forward. This proved an inspired set of tactical changed with Dewhurst next to score starting and finishing a fine move to make it 7 – 0 and Antalika quickly scoring his first goal showing a striker's instinct in the box to react fastest to another fine save from a Hewitt shot to make it 8.  Wraysbury were attacking at will now and the Galaxy keeper saved his best save for now after some brilliant brilliant build up play, Hewitt cleverly release Bermingham in the box and he attempted a clever finish over a diving keeper which at the last moment was palmed over the bar. The scoring was finished in the last 10 minutes with Pikulak reading a back pass and slotting passed the keeper for his hattrick. The game finished WVFC 9 – Langley Galaxy 0.
From management, Scott Bright, also against his old club, said after the match;
"A Superb first home performance from the lads. Attitude was fantastic from the changing rooms to the pitch and on the bench. This was a potential stumbling block for us with this being a personal game for myself and several the players. However, we organized ourselves well and kept our standards high and won comfortably. Some of the football at times was brilliant and we used the width of the park to great effect.
Each player was excellent, but Lewis Hewitt was unplayable at times today being our most dangerous outlet from the get-go. Macca Bermingham deserves a special mention too as he not only created a great atmosphere on and off the pitch but was involved in almost everything we did well going forward."
Man of the Match – Lewis Hewitt