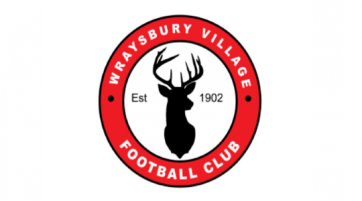 Stags Unbeaten Start Stopped
Robertswood 3 – 1 Wraysbury
Report by Ross Clark
Wraysbury: (4231) Randall, Hopkins, L White, Williams, Scarlett, Mallard, C White ©, M Bermingham, Hewitt, Woodley, Pikulak.
Subs: Quelch, S Sillah, Dhesi, Antalika, J Bermingham
Wraysbury came into this tricky away tie, high on confidence after last weeks big win. However, the game did not start particularly quickly. Robertswood, who were playing a more continental 5 at the back formation were happy for the Stags to have the ball but proved to be very disciplined in their tactics early in the game. The game settled into a period of Wraysbury getting the ball and trying to find an opening which resulted in an early corner which was managed well by the Robbo's back line. After 22 minutes, slightly against the run of play, Robbos had a shot deflected behind for a corner, which was drilled in low and not dealt with by the stags defence and fired in from close range. Not the start we were hoping for!
This seemed to spark life into the Stags attack, some nice link up play resulted in a corner and a Woodley header was well saved. The next phase of play resulted in a deep free kick being whipped across, Mallard arriving late for a header which the keeper didn't know much about as he saved again. A few moments later, Wraysbury were level. Mack Bermingham received the ball 20 yards from goal and attempted a speculative outside of the boot chip, which the keeper could only watch go over his outstretched arm and into the net. Just as the momentum seemed to swing back n the stags favour, disaster struck right on half time. Robertswood had a corner which was fired in, in the goal line scramble, keeper Randall and Williams, both went down injured before the ball was half cleared. This then came back in as Wraysbury headed out of the box, before being put into the empty net. Despite the offside flag being raised the goal was given.
The 2nd half was starting to follow the same pattern as the first with Robbo's happy for the Stags to see the ball and breaking when they could. In our changes, Quelch replaced Hopkins, Sillah came on for Mallard, Dhesi for Bermingham and Antalika for Scarlett. Unfortunately, the next major moment went Robbo's way. A well-directed long ball released the forward, who muscled in behind and calmly slipped the ball beyond Randall for a 3 1 lead. Wraysbury responded with Pikulak, Sillah and Hewitt all going close, but it never quite clicked for the stags offensively. A bad day was made worse on 88 minutes when L White was given his marching orders for an off the ball incident. Full time Robertswood 3 – 1 Wraysbury. The result sees the Stags slip to 3rd in the league table. The Frost partnership man of the match was Max Woodley for his tireless efforts the midfield.
From Management, Ross Clark said;
"This was a bad day at the office for us, but credit has to go to Robertswood for their disciplined and well drilled tactical approach to the game which has paid dividends today. We must learn from this defeat quickly and work hard in training to put this right and bounce back in our next fixture."