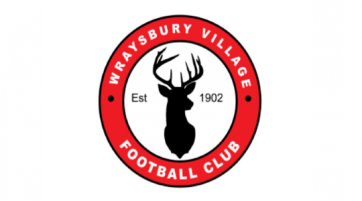 Final A Bridge Too Far
STAGS FALL AT SEMI FINAL STAGE
Report by Ross Clark
Wraysbury lined up for the EBFL League Cup Semi Final with the following team;
Liam Harper, Mitch Formaisano, Ollie Pitt, Sean Hill, Harry Longman, Dan Scarlett, John Mallard ©, Mack Bermingham, Alfie Fairhall, Levi Smith, Garret Pikulak
Our subs bench was Jack Quelch, Lewis Hewitt, Perrie Dhesi, Richard Clark-Wilson
Singh Sabha started the better team in this one, showing their premier division class, by breaking down the right hand side and crossing over, only for the ball to spin out of play. The Stags didn't head this warning and this time down the left, Sabha were awarded a penalty.
However, despite their recent successes with Penalties, Harper in the Stags goal got down well to save. Someone, after 10 minutes, this was still 0 0.
Just as Wraysbury were starting to settle into the contest, they shot themselves in the foot. A Long ball looking to drift into no danger, was weakly headed back toward goal by Formaisano, and Sabha's pacey winger struck, nipping in behind to loft the ball over the stranded harper. 1 – 0 and this was how it stayed at Half time.
Wraysbury responded in the 2nd half and had the premier division side camped in their half in the early stages of the 2nd half, but couldn't force an equalizer. It was however, a highly unlikely goal which took the wind out of the Stags sails. Sabha had got into the box and Pitt covered well to tackle, however the ball ricocheted off the Sabha forwards knee and looped over Harper and into the net. 2 – 0.
As the Stags pushed for a goal and a way back into the game we had a corner which was diverted towards their own goal by a Sabha defender and cannoned off the inside of the post and out.
Buoyed by this near miss Pikulak went close with a turn and finish, which was well saved. Following this spell of pressure Sabha however countered well and quickly made it 3 – 0 with the attacker rounding Harper
Wraysbury did keep coming however, with Subsititute Quelch, fouled after beating the keeper, which looked to all the world a penalty, however the referee decided this was a free kick right on the edge. The resulting free kick was fired in on goal and looked over the line before it was pushed way by the keeper, neither the assistant or the Ref could decide if this was clearly a goal and allowed play to continue.
Quelch continued to attack and attempted the spectacular with an overhead kick, however this sailed over the bar.
Full time Singh Sabha 3 – 0 Wraysbury.
From Management, Ross Clark said;
"Unfortunately, it wasn't to be today and we have to learn from the game and sharpen up defensively and learn to be more clinical when the chances arrive against these top sides. Credit to Sabha who showed their strength today and we wish them luck in the final. As for us, we have to pick ourselves up and go again next week in the Trophy Semi final"