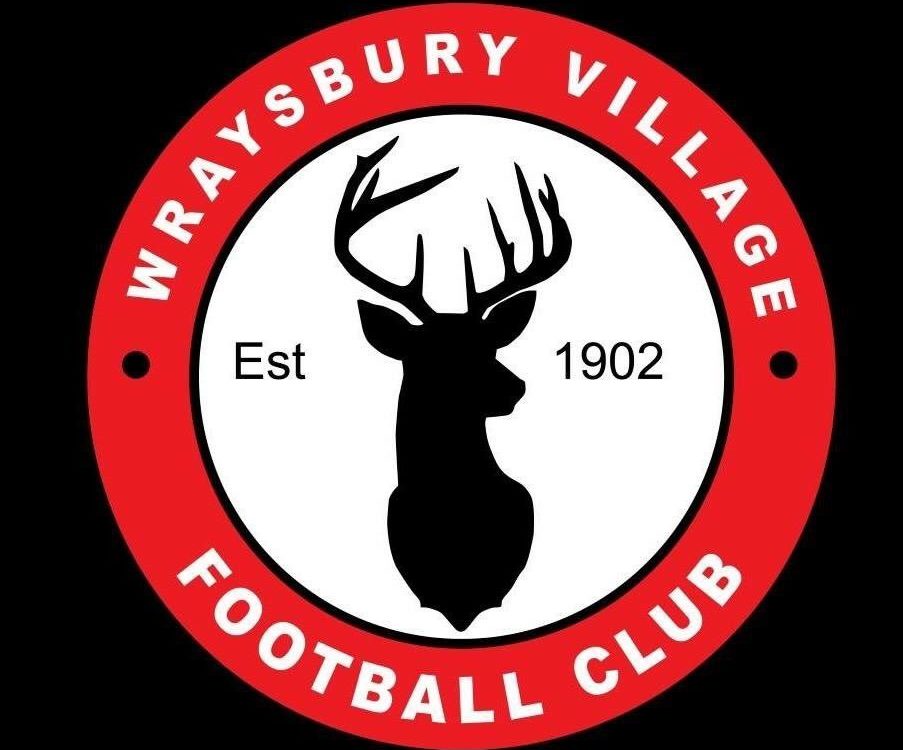 EBFL League Trophy Review 2018-19
STAGS WIN THE CUP!
Review by Ross Clark
Group Stage Match 1 – Hounslow Wanderer's – Away
Hounslow 4 – 1 Wraysbury
The competition got off to the worst possible side, where 10-man Wraysbury went down to the Wanderer's. The Stags had been leading before Mitchell Formaisano was shown red for a 2nd yellow card. Goal scorer in this one was Formasiano.
Group Stage Match 2 – Signcraft – Home
Wraysbury 1 – 0 Signcraft
The Stags came into this one knowing only a win gave them any chance of progressing in the tournament. A tight game was finally settled with Formisano's late goal, keeping the Stags alive.
Group Stage Match 3 – Frontline – Away
Frontline 2 – 4 Wraysbury
With how results had fallen in the other games, the final group stage match had turned into a 'Quarter Final' with the winner of this one, joining Hounslow in the Semi final. Wraysbury chose this fixture to turn in their best performance in the tournament so far racing into a 2 – o lead with goals by Mack Bermingham, a superb lob, and Richard Clark-Wilson, a great finish to an excellent team goal. Before Frontline were reduced to 10 men for an off the ball incident. Frontline reduced the arrears to 2-1 before Bermingham doubled his tally with a sublime chip and Garret Pikulak made it 4 – 1 with a fine low finish. Frontline got a late consolation before going down to 9 men after a 2nd yellow card.
Semi Final – KS Gryff – Away
KS Gryff 1 – 2 Wraysbury
Wraysbury came into their 2nd semi final in a week and edged a tense 1st half which ended 0 – 0. The Stags got a deserved lead in this one when Pikulak headed home from a Bermingham corner. Sean Hill, came off the bench to double the Stags lead with a brilliant interception and dink finish to give Wraysbury control of the tie. However, a nervous final 15 was brought on when Carl Williams put through his own net from a wicked cross from the Gryff wing. The Stags saw it out and booked a showpiece final against our old Rivals Hounslow.
The Final – Hounslow Wanderer's – The Gore
Wraysbury 4 – 2 Hounslow Wanderer's (AET)
Wraysbury and Hounslow lined up for our 6th meeting of the season in the League Trophy Final at Burnham FC's the Gore. Wraysbury lined up with Liam Harper, Garry O'Connor, Doug Crosbourne, Ollie Pitt, Mitch Formaisano, Dan Scarlett, James Cartwright, John Mallard ©, Alfie Fairhall, Mack Bermingham, Garret Pikulak. Our Subs bench was Carl Williams, Kalim Ahmed, Perrie Dhesi, Callum Hughes and Sean Hill.
Hounslow took an early lead after a corner was not dealt with at all by the Stags back line. Wraysbury Equalised from a corner of our own through Garry O'Connor, who reacted fastest to a blocked Dan Scarlet shot. The Hounslow keeper was keeping his side in it with save after save. Notably from John Mallard text book header and from an O'Connor drive. Hounslow re took the lead on half time through an unfortunate Alfie Fairhall, now at left back after Formaisano was forced off through injury (Hughes on), Own goal.
Wraysbury came out for the 2nd half with intent and it wasn't long before we were level again. Another Bermingham set piece caused havoc in the Hounslow box and it reached Mallard at the back post who steered it high into the net. Wraysbury made a pair of changes to try and get a 3rd goal with Hill replacing Mallard and Dhesi coming on for Scarlett.
IT wasn't a goal which got people talking, an off the ball incident saw Pikulak and a Hounslow defender both sent for an early bath. Kalim Ahmed, on for Bermingham was providing a useful outlet and almost got a wonder goal away after a fine run saw his shot block. Hounslow had on final chance from inside the box which was sliced wide. Full Time Wraysbury 2 – 2 Hounslow.
Extra time saw the Stags get off to the perfect start as within moments of the restart saw Kalim rise highest to power a header into the net from another corner. Wraysbury for the first time in the match had the lead and with their tails up were looking to end things. Hounslow, to their credit, unloaded their bench and were throwing everything at getting back into the match and were looking to test keeper Harper under the high ball with no success.
The 2nd period of extra time saw Carl Williams on for O'Connor and Williams slotted in up front. He had a great low effort well saved as time was running down and was highly involved in keeping the ball in the corners to run the clock down. With 2 minutes to go, in front of an increasingly vocal Wraysbury support. Dhesi turned the ball over in midfield and released Hill down the left. He powered into the box and rolled an unselfish ball across to Williams who took a touch, sent the keeper the wrong way and fired Wraysbury into a 4 – 2 lead. This goal saw the volume level go up again and sparked a wild celebration sending the Stags bench into delight and a team pile up on the pitch.
Full time after extra time – Wraysbury 4 – 2 Hounslow Wanderer's
The Wraysbury joint Manager's Ross Clark & Jake Bermingham said;
"JB – We made life hard for ourselves in the early stages of the game, but the lads showed great character and togetherness for what was a tricky first half. Our work rate, especially going forward was excellent. We battled solidly and pushed ourselves and our standards deep into extra time.
"RC – I'm incredibly proud of the squad tonight. To a man we battled in this one and never panicked when we were behind and eventually got over the line to win the clubs first piece of silverware this season. Credit to Hounslow who fought us all the way but I thought we were deserved winners in the end."
"JB – The boys and the club should be very proud of our achievements this season. Especially with the amount of 'Homegrown' Wraysbury boys who were in the 16 today. This, we are hoping is the springboard to the start of a special period at this club.